"Psychological operations are an essential part of warfare, more so in the electronic age than ever," said Lt. Col. Charles A. Krohn, a retired Army spokesman and journalism professor. "If you're going to invade a country and eject its government and occupy its territory, you ought to tell people who live there why you've done it. That requires a well-thought-out communications program."
Good thinking there, Colonel Krohn. How about hiring people to plant phony stories in the Iraqi media along with the old standby of kicking down doors?
---
Annals of Democracy
NY Times' Politics Expected to Draw Lawmakers Into the Fray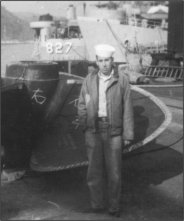 Ironical Chronicle
n an exclusive interview with this journal, a former sailor says that the next time he runs into Senator Dianne Feinstein (Democrat, Calif.) at a picnic he intends to tell her about the New York Times' two-year WMD campaign that led to the US invasion of Iraq. He said, "How could this happen?"

In his opinion this campaign was inappropriate and he expects that Senator Feinstein will initiate a thorough investigation as soon as he makes her aware of the situation. He believes the primary purpose of the investigation, "…will be to determine whether this campaign was a subversive activity within the scope of the McCarran Act (Internal Security Act of 1950) and the RICO Act (Racketeer Influenced and Corrupt Organizations Act)." Given the perception of "Zionist and oil company influence" and the widespread public belief that "the Bush Administration is a corrupt organization," he thinks RICO may be the biggest issue here.

A no less important question for the lawmakers, he said, will be to determine whether a totalitarian media following the Chinese model is consistent with democracy.

He said, "The Navy taught me everything I needed to know about how totalitarianism operates."



---

---
Professors' Politics Draw Lawmakers Into the Fray
Bradley C. Bower for The NY Times

While attending a Pennsylvania Republican Party picnic, Jennie Mae Brown bumped into her state representative and started venting.

"How could this happen?" Ms. Brown asked Representative Gibson C. Armstrong two summers ago, complaining about a physics professor at the York campus of Pennsylvania State University who she said routinely used class time to belittle President Bush and the war in Iraq. As an Air Force veteran, Ms. Brown said she felt the teacher's comments were inappropriate for the classroom.

The encounter has blossomed into an official legislative inquiry, putting Pennsylvania in the middle of a national debate spurred by conservatives over whether public universities are promoting largely liberal positions and discriminating against students who disagree with them.

A committee held two hearings last month in Pittsburgh and has scheduled another for Jan. 9 in Philadelphia. A final report with any recommendations for legislative remedy is due in June.

Copyright 2005 The New York Times Company