Artist's Comments
---
Totalitarian Democracy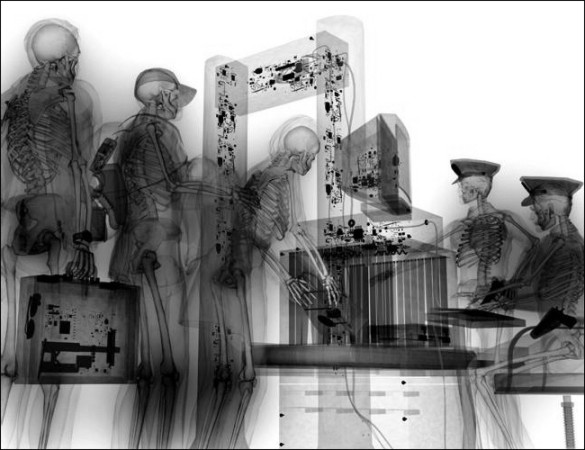 Artist: Mirko Ilic
---
Mirko Ilic: About the Artist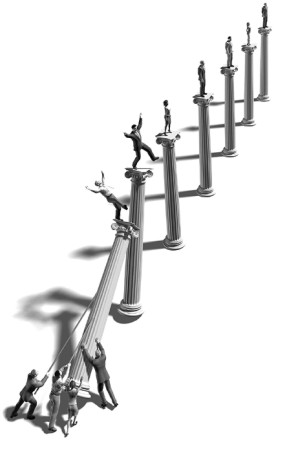 Artist: Mirko Ilic
---
Mirko Ilic was born in Bosnia and illustrated and art directed posters, record covers and comics in Europe before moving to the U.S. in 1986. He has served as art director for the international edition of Time and The New York Times Op-Ed pages. In 1995, he established Mirko Ilic Corp., a graphic design and 3-D computer graphics and motion picture title studio. He is faculty member at the School of Visual Arts and is coauthor of the book Genius Moves: 100 Icons of Graphic Design and is currently coauthoring Handlettering in the Digital Age, both with Steven Heller.

Mirko's drawing shown on the right accompanied a July, 2006 article in the NY Times on the subject of attacks against university professors.

I copied and slightly modified the left-most figure with the pole in this drawing for use on the Welcome Page of this website.

Mirko's website www.mirkoilic.com is definitely worth visiting, although I can't recommend the section entitled "sex and lies."