---

Sunday, October 20, 2019
---
In Other News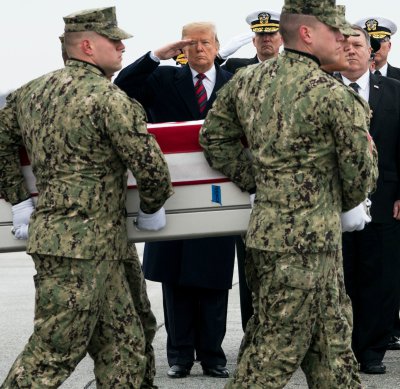 In Bracing Terms, Trump Invokes War's Human Toll to Defend His Policies
Describing his opposition to foreign interventions, the president has spoken with unusual candor about a sensitive subject.
---
---

Sunday, October 20, 2019
---
The Fog of [Intra-Capitalist] War
Opposition to 'Foreign Intervention'
So that's it.
We can now make out the battle lines: Trump is "opposed to foreign intervention" and his enemies are in favor of it.
Foreign intervention is a propaganda euphemism for imperialism.
So the Times has identified the battle line in the current intramural war raging in U.S. capitalism.
It's between the uber-imperialists and the lesser-imperialists, with the latter having decided that the uber-imperialist plan to rule the world is too expensive.
---