This is a satire which has as its starting point one of the NY Times' breathless real estate articles written by and for people with a lot of money and quite limited intelligence.
It occurs to me that this satire attacks the ahistoric capitalist paradigm that the rich deserve their wealth. I hasten to add that it is not my intent to attack all persons of wealth, which is mere barroom Marxism.
---
Garage Door Chic At The NYT
Complete with corrugated tin roof and a working glass dolly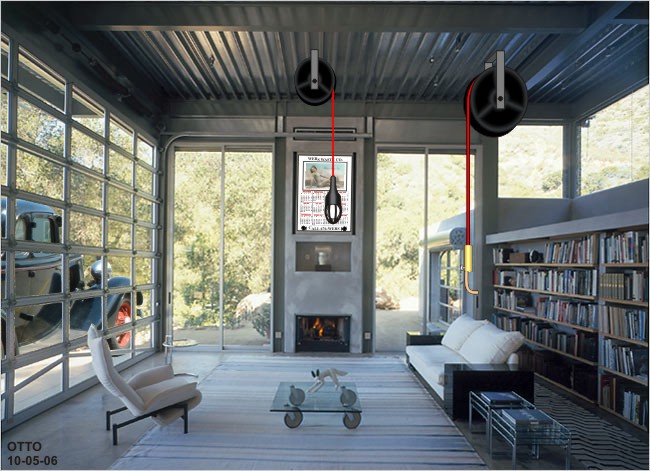 Grant Mudford
---
To see the original photo and associated caption as published by the Times click here.
To read the whole NYT article click here.
If these links don't work for you, email me.